Description
Teachers' Grace De-pigmentation and Skin Enriching Cream has been conceived and created by a team of experts comprising trained cosmetologists and Ayurveda Physicians. Our team has a deep knowledge of key ingredients and herbs, what each herb can do, to make your skin beautiful and youthful again.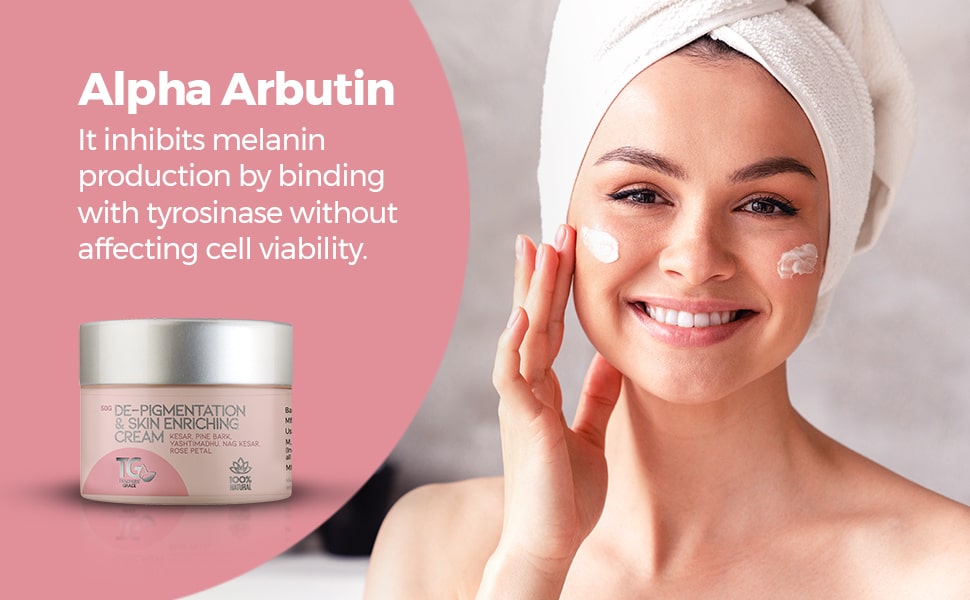 Enriched with Hyaluronic acid and the extracts of Saffron, Yashtimadhu, Pine Bark, Nag Kesar, Rose petal, the cream both replenishes and nourishes the skin naturally and deeply.
One application will enable you to experience the discernible difference Teachers' Grace De-pigmentation, and Skin Enriching Cream will make to your skin.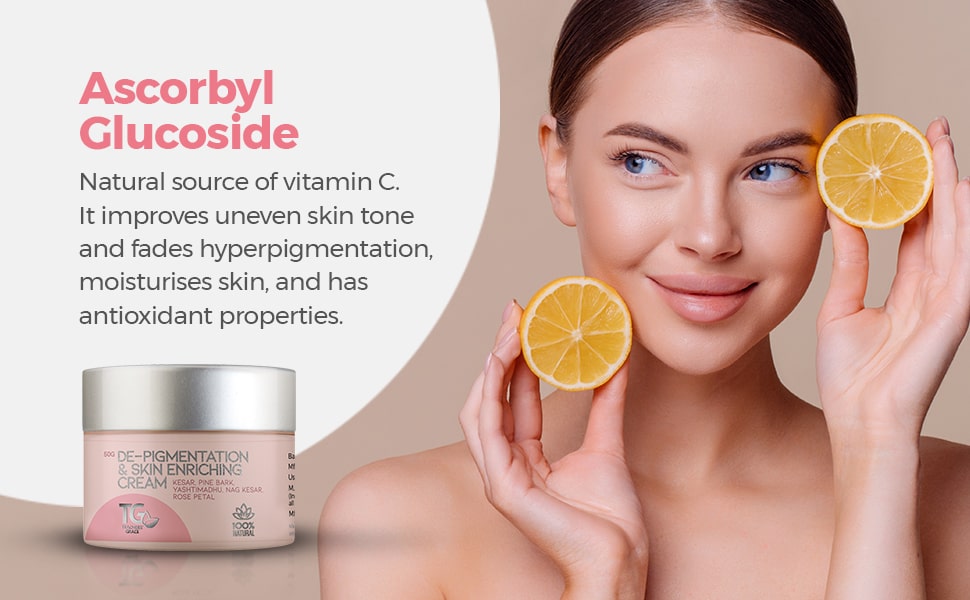 Ageing and hormonal changes affect all women. The law of nature is that; if you want to make something better, give it little time and care. The same law applies to your skin. 
The herbal elixirs work evenly at all skin types to help your skin look radiant, beautiful, seamless, glowing, smooth, supple, and youthful.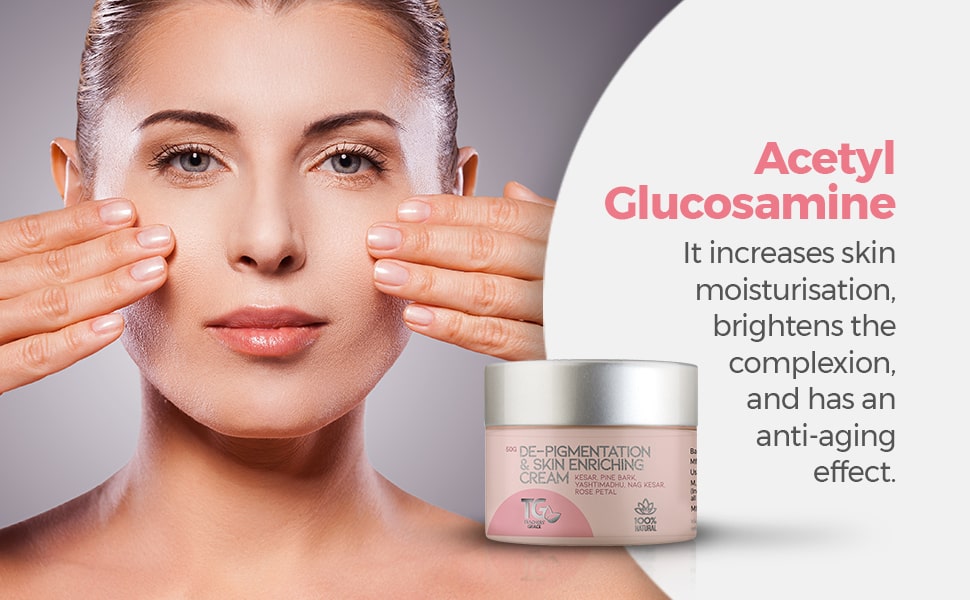 What makes Teachers' Grace Anti-pigmentation and Skin Enriching Cream unique and exquisite; the infusion of herbal quintessence, such an assiduous combination, you will not find in most premium creams. 
We all know, when it comes to restoration & rejuvenation, nature and its cures are the most suitable for human skin.
Benefits Teachers' Grace De-pigmentation and Skin Enriching Cream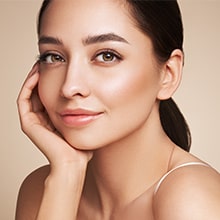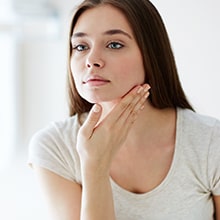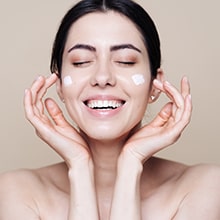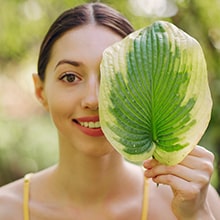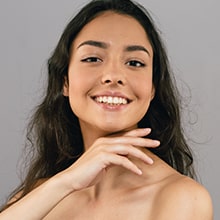 Why Teachers' Grace De-pigmentation and Skin Enriching Cream?
The onset of menopause brings in numerous unwanted changes to a woman's skin.
On account of hormonal changes brought in by menopause, women experience pigmentation. It is just that some women experience more pigmentation on their faces than others. 
Some women experience pigmentation during pregnancy, too, because of hormonal changes. 
Honestly, there is no cream or herbal blend that can completely remove pigmentation. Pigmentation results from many factors such as hormonal changes, exposure to sun, stress, poor lifestyle, ignorant food habits and environmental pollution. 
It is a combination of good yoga asanas & pranayam and natural herbal masks (if you can make them at home) that will help your skin regain and reclaim the glow & shine of youth. 
The best way to deal with hormonal changes – is to resort to yoga asanas and pranayama. Both yoga and pranayama are known to have a modulator effect on the hormone system of the human body.
There are lots of herbal extracts that can help you, which are listed here for your use – the extracts of Kesar, Yashtimadhu, Pine Bark, Nag Kesar, Neem, Dalchini, Amla, Mehndi, Semal, Manjistha, Arjun, Rose petal, Gular leaf, Orange, Beetroot, & turmeric, combination any 5 to 7 will be good to start. 
The organisation of so many herbal extracts may not be easy for most people; you have a ready alternative in Teachers' Grace Anti-pigmentation and Skin Enriching Cream!
Ingredients
Purified water, Cetearyl Olivate , Glyceryl Monostearate,Ascorbyl Glucoside,Alpha Arbbutin, Isoamyl Laurate, Capric caprylic triglyceride, C 12-C 15 alkyl benzoate, Acetyl Glucosamine, Vegetable glycerin, Trehalose, Hyaluronic acid, Niacinamide, Ascorbyl Glucoside, Sodium Gluconate, Potassium Sorbate & Levulinic acid, IFRA certified fragrance, Herbal Extracts of Yashtimadhu, Pine Bark, Kesar, Nag Kesar, Rose Petal
Key Ingredients Specialties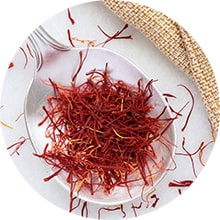 Kesar 
Kesar is one of the best natural ingredients known for reducing pigmentation, brown spots, and other skin blemishes. It protects skin from UV damage and also helps manage acne due to its anti-bacterial and anti-inflammatory properties.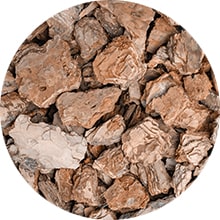 Pine Bark 
Pine bark extract has multiple benefits for the skin; most importantly, it helps reduce the signs of aging.
Scientific studies on menopausal/postmenopausal women found that pine bark extract helps improve hydration and elasticity of the skin. It also helps increase the production of hyaluronic acid and collagen; both ingredients are known to have anti-aging properties.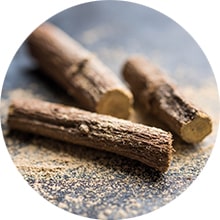 Yashtimadhu
Yashtimadhu's most well-known property is its ability to regulate hyperpigmentation. It also includes antioxidants such as glabridin, which prevents skin from darkening after sun exposure.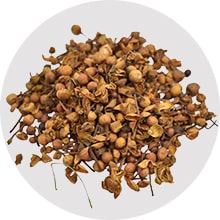 Nagkesar
Nagkesar's astringent properties make it a highly effective herb to heal acne and blemishes caused by oily and pigmented skin.
Nagkesar also helps regulate the excess oil production of the skin and also modulates Kapha and Pitta Dosha of the skin.
Nagkesar aids in reducing open skin pores and helps skin achieve an even-toned and radiant complexion.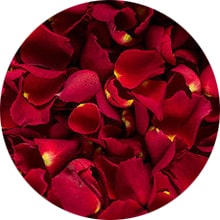 Rose Petal
Because of its anti-inflammatory properties, rose helps reduce skin redness, and it is also renowned for providing cooling and moisturisation to the skin. It's apt for all skin types, helps moisturise and prevent acne breakouts.