Description
DIABZA is a polyherbal formulation made with 39 herbal extracts, it helps improves liver and kidney function thereby helping enhancing the entire metabolic system.
DIABZA has been carefully created with selected herbs asserted by Ayurvedic texts, in consultation with the best practitioners of Ayurveda.
DIABZA effectively acts as a sugar modulator when consumed for regular and longer periods of time. Its constituent herbs have proven efficacy in providing the body with natural nutrition so as to stimulate all the Sapta Dhatus energies to work well in tandem – to bring the Seven Dhatus to work in harmony and provide the body with holistic strength, energy and good health. 
These herbs help not just the liver & kidney to function systematically, but also invigorate the complete body and mind system.
We maintain that the best way to regulate and control sugar is to think right, speak right, eat right, live right and exercise right! If these are not possible, then there is DIABZA .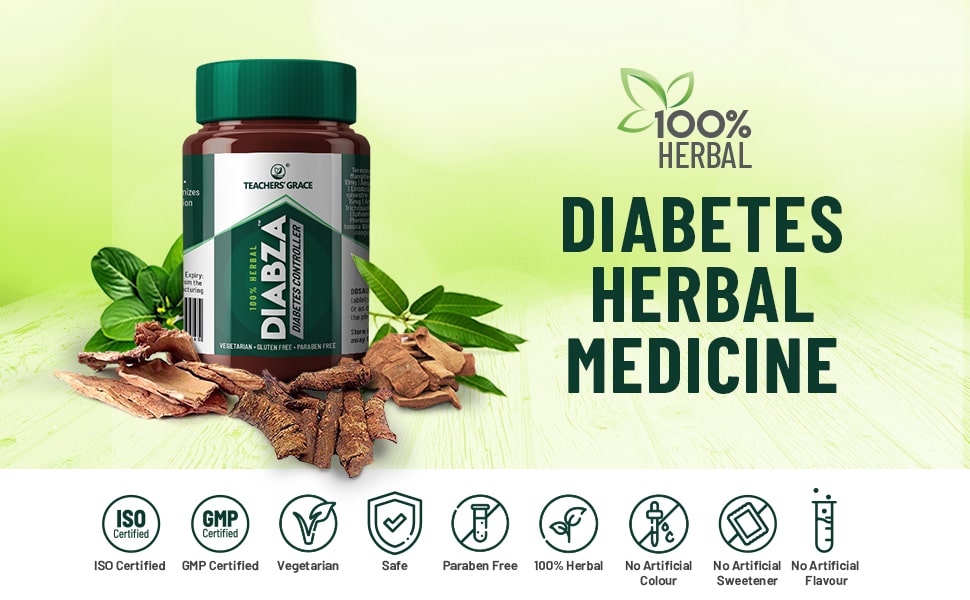 Why should you treat Diabetes with Ayurveda?
Allopathic medicines certainly help in controlling blood sugar levels. However sustained usage of these renders the body weak in numerous ways. 
Allopathic sugar-controlling medicines significantly slow down the rate of digestion of carbohydrates, starches and sugars. Post meals, this leads to even further increased and constant blood sugar levels.
The regular, continued intake of allopathic medicines to control sugar, may cause several side-effects such as weakened digestive system, diarrhea, flatulence, muscular pain, abdominal pain, heartburn, nausea, bloating, constipation, weight loss and more.
Overall, a  diabetic person with regular intake of these allopathic sugar controlling medicines has been observed to gradually lose physical stamina and strength, suffer onset of sexual dysfunction, slip into a sedentary lifestyle and lose enthusiasm and energy. 
According to Ayurveda,  with the onset of diabetes, the body loses its ability to retain important minerals and nutrients. They pass out through urine and sweat. Gradually a person affected with diabetes becomes weak in all dimensions.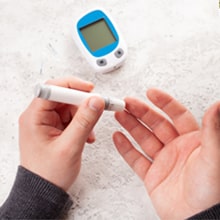 Anti Diabetic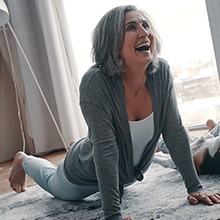 Improve Weakness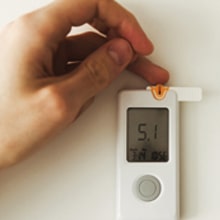 Lower Blood Sugar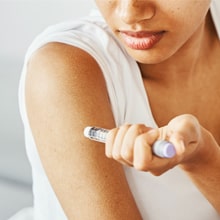 Insulin Utilization
Ayurveda outlines that the body is made of the seven types of Dhatus or Sapta Dhatus : 
Rasa, Rakta, Mamsa, Meda, Asthi, Majja and Sukhra. In English these are understood as , plasma, blood, muscle, fat, bone, bone marrow and reproductive fluid respectively.
Ras Dhatu gets its functionality from Jal (Water element). It is enabled by Vata to circulate essential nutrients absorbed from food, proteins and hormones. Agni(fire) is the primary element that drives Rakta Dhatu. The Pitta system gives Rakta its red colour. Rakta is the life-giving force responsible for transporting oxygen and other nutrients. Mamsa Dhatu is composed of both earth and water; and it is the essential tissue that covers the entire body. Medha Dhatu is also made of earth and water elements. All the body's fat is processed and stored by Medha Dhatu. Asthi is the muscular and bone structure of the body – responsible for giving shape, structure and stability to the body. Properly absorbed nutritious food nourishes the Asthi Dhatu. The body's strength also comes from the Asthi Dhatu. Majja Dhatu supports the nervous system. It helps in regulating and managing the metabolic function of the brain and the spinal cord. Shukra Dhatu is the life-giving Dhatu. It provides human body with life energy and vitality. Shukra Dhatu is responsible for the libido, healthy sexual life and overall wellness of a man. 
All these Seven Dhatus in a state of equilibrium create Ojas – overall energy, strength, a robust immunity system and all round health for an individual. Ayurvedic principles propound that the perfect balance of all Sapta Dhatus ensures overall well-being. Ayurveda sees the human system as a holistic and harmonious system, where both matter and energy work in tandem to create a healthy life.
Ingredients
Arjun Chhal Extract, Bud Chhal Extract, Gular Chhal Extract, Pipal Chhal Extract, Mango Leaf Extract, Jamun Seed Extract, Patol Extract, Gular Leaf Extract, Bel Leaf Extract, Pudina Extract, Giloy Extract, Haldi Extract, Amla Extract, Methi Extract, Desi Babool Gond, Gudmar Extract, Binola Seed, Bhui Amla Extract, Punarnava Extract, Amalki Rasayan, Triphala Extract, Akarkara, Ashwagandha Extract, Daruhaldi Extract, Patol (Parmal) Leaf Extract, Sada Bahar Leaf Extract, Dalchini Extract, Gorakhmundi Extract, Kundru Extract, Moringa Extract, Vijaysar Extract, Nimb Patra Extract, Tej Patra Extract, Manjistha Extract, Shareefa Patra Extract, Rishyagandha, Trikatu Extract, Saptarangi Extract, Chirata Extract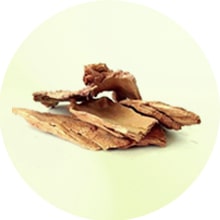 Arjun Chhal Extract
Arjun Chhal, used largely as a cardio-tonic, can also help regulate Blood Sugar levels.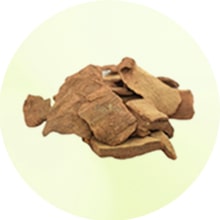 Gular Chhal and Leaf Extract 
According to Ayurvedic texts Gular is known to have blood sugar lowering properties that are beneficial for diabetic patients.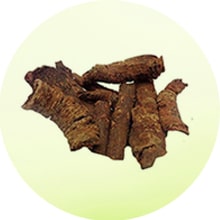 Peepal Chhal Extract
According to Ayurvedic Text Peepal's anti-diabetic properties aid in decreasing blood sugar levels. Peepal has antioxidant components that protect pancreatic cells from free radical damage and improve insulin production.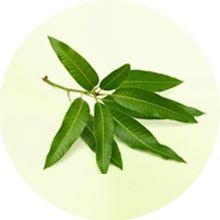 Mango Leaf Extract
Mango leaves are high in vitamin C, pectin, and fibre, and they can help with insulin synthesis and glucose distribution. They can assist to keep blood sugar levels in check.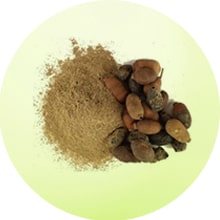 Jamun Seed Extract
According to Ayurvedic Literature Jamun seeds contain the compounds jambosine and jamboline, which delay the release of sugar into the blood. Furthermore, Jamun seeds are known to aid in the synthesis of insulin, which might be beneficial to diabetics. Jamun is high in antioxidants, making it ideal for diabetics.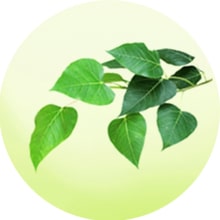 Banyan Tree Extract
The use of banyan tree extracts for the treatment of diabetes has been prevalent since the early times. The bioactive compounds present in banyan tree extracts have been used in several preparations to treat diabetes and other related chronic disorders.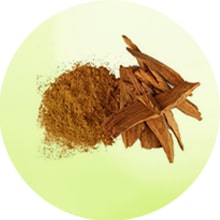 Vijaysar Extract
Vijaysar helps to manage this condition due to its Kapha balancing properties. It helps to improve digestion due to its Pachan (digestion) property and enhances Agni (digestive fire) due to its Ushna (hot) nature. Thus, maintaining overall health due to its Rasayan (rejuvenation) property.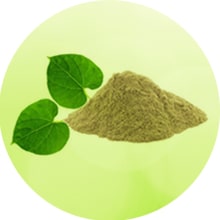 Giloy Extract
Giloy helps control high blood sugar level and various diabetic complications by improving digestion and absorption due to its Deepan (appetizer) and Pachan (digestive) properties which in turn prevents the formation of Ama.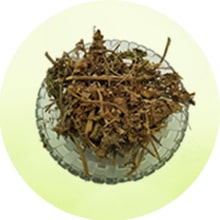 Patol Extract
Extract prepared by the leaves of parwal brings down the blood glucose level (BGL) by over 32%. Patol patra also has antihyperglycemic activity; that is it helps in reducing blood sugar level. In fact, Charaka in Charaka Samhita writes about patol's ability in curing pittaja prameha. Hence patol patra is beneficial for all those suffering from diabetes mellitus and related complications.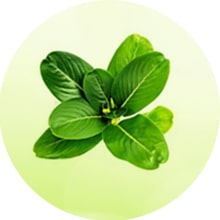 SadaBahar Leaf Extract
The excellent hypoglycemic property of Sadabahar plays a significant role in alleviating blood sugar. The production of insulin from the β-pancreatic cells becomes active in taking this flower extract. It helps to reduce the breakdown of starch into glucose which in turn leads to low blood glucose levels.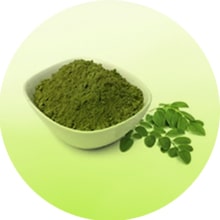 Moringa Extract
Moringa leaves have Quercetin which is an antioxidant that helps to lower blood pressure and another antioxidant is Chlorogenic acid which stabilizes blood sugar levels. The Chlorogenic acid found in moringa may help the body process sugar better and affect insulin too.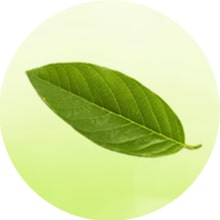 Shareefa Patra Extract
Shareefa has stimulatory properties in pancreatic beta cells. As a result, they have more insulin. Consumption of Shareefa on a regular basis can boost glucose absorption in the muscles. As a result, glucose consumption in the peripheral tissues is improved. It can also help maintain blood sugar levels by slowing digestion and absorption of other carbohydrate items.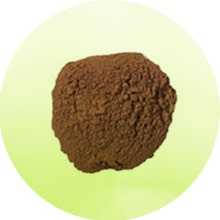 Saptarangi Extract  
It is used in traditional Indian medicine to treat diabetes and seems to lower blood sugar and insulin levels.
Dosage
1 or 2 tablets twice a day. Or as directed by the physician.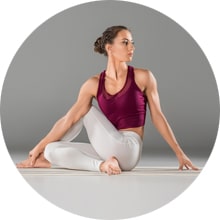 Ardha Matsyendrasana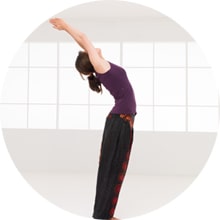 Surya Namaskar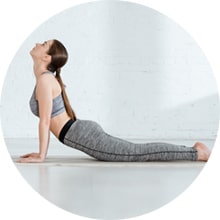 Bhujangasana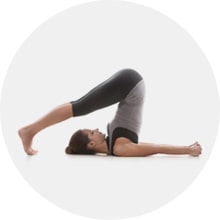 Bhujangasana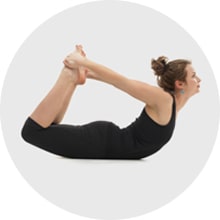 Dhanurasana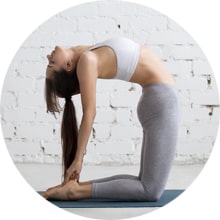 Ustrasana