Description
Wrica is a classic Ayurvedic polyherbal combination that is far effective than a single herb. It is beneficial in toxin cleansing, acts as an anti-oxidant, and helps in protecting from viral and bacterial infections.
THE 360o HOLISTIC IMMUNITY BOOSTER
The vast body of Ayurvedic knowledge contains a huge understanding of herbs and natural ingredients, their pharmacological applications, and their relevance to modern-day conditions. Expert Ayurvedic practitioners are deeply familiar with herbs that possess properties to reverse negative patho-physiological processes.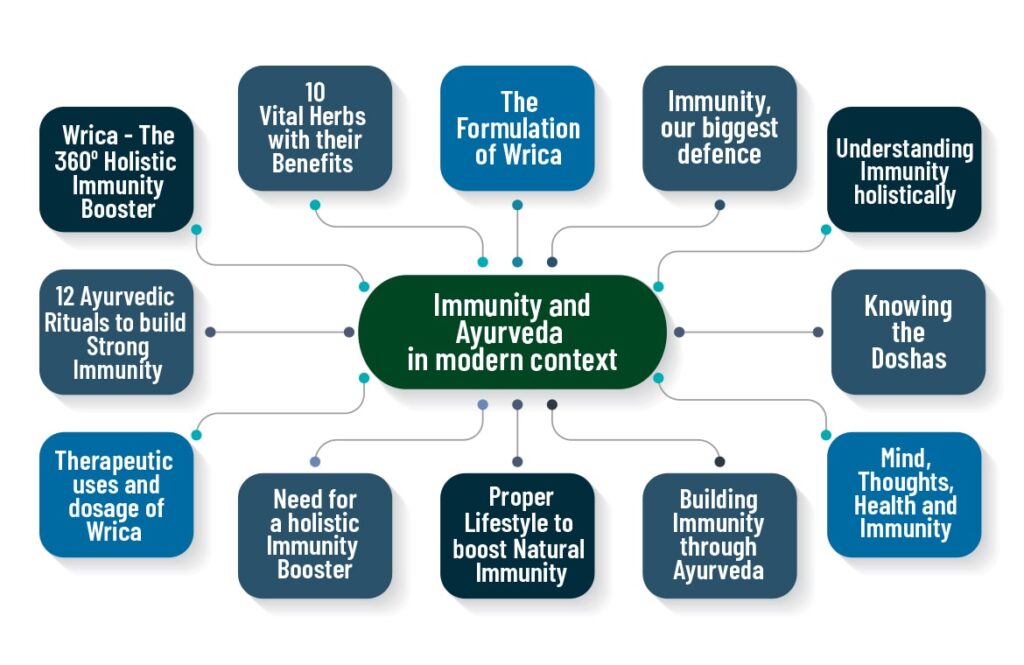 10 VITAL HERBS
The 10 vital herbs constituting WRICA have been selected for their individual action as well as how each herb accentuates the efficacy of the others. This particular polyherbal combination acts such that, each herb not only balances the others but at the same time synergistically enhances the overall performance of the formulation as a whole.
THESE 10 VITAL HERBS not only help the body regulate the Doshas, they also function in so many positive ways: potent immunomodulatory, anti-inflammatory, anti-oxidant, anti-asthmatic, antimicrobial, adaptogenic, antacid, analgesic, anti-arthritic, antidepressant, nephro-protective, cardioprotective , hematogenic detoxifier (ama-nashak), immunity- booster, anti-pyretic and anti-allergic
THERAPEUTIC USES
Immuno-Modulator
Anti-Oxidant
Travelers' Diarrhoea
Antibacterial
Antiviral
Anti-Inflammatory
FUO (Fever of unknown Origin)
URTI (Upper respiratory track infection)
Chronic Bronchitis
Allergic Rhinitis
Flu & Influenza
Thrombocytopenia
Blood-Purifier
Fatty Liver
NCD (Non-communicable diseases)
INGREDIENTS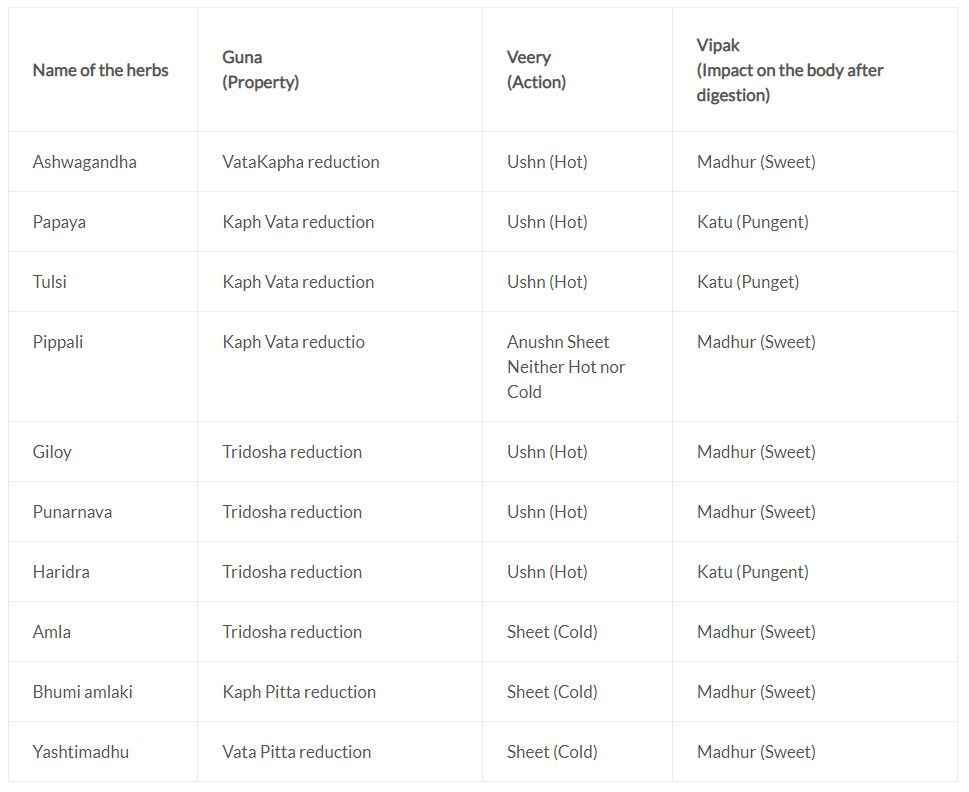 PRECAUTION
Contact physician for use in case of pregnancy, lactating mothers & intestinal obstruction.
FAQS
Can I take Wrica regularly for active health?
Yes, you can. One in the morning and one in the evening.
How much time does it take to show results?
3-5 days
For how long do I need to use this product?
You can take Wrica as long as you want
Is there any special diet I need to follow while using Wrica?
Ideally, always eat fresh food and increase your intake of seasonal fruits and salads.
Can I take Wrica while I am on allopathic medicine?
Yes, you can take Wrica with allopathic medicine
Can kids have Wrica?
Yes, but in very small doses
How is Wrica better from market variants?
Wrica is formulated with very good quality herbal extracts. The herbs used are of A+ quality; many senior ayurvedic doctors associated with research have contributed immensely to the selection of herbs constituting Wrica.
Is Wrica helpful in viral infections?
Yes, Wrica is helpful in viral and bacterial infections.
Are there any side effects?
No side effects have been found so far.
Is this tablet chewable?
No
Is there any specific time to take it?
Morning and Evening
How many tablets can we take in a day?
For mild infection-two tablets a day
For viral infection + high fever – two tablets thrice a day
For post-viral recovery – two tablets twice a day for 3-4 months
Is Wrica helpful in other ailments also?
Wrica has benefited patients suffering from seasonal and chronic asthma, low immunity. It also works as support therapy and is helpful in all kinds of viral infections.