Description
Benefits of Teachers' Grace Onion+5 Hair Oil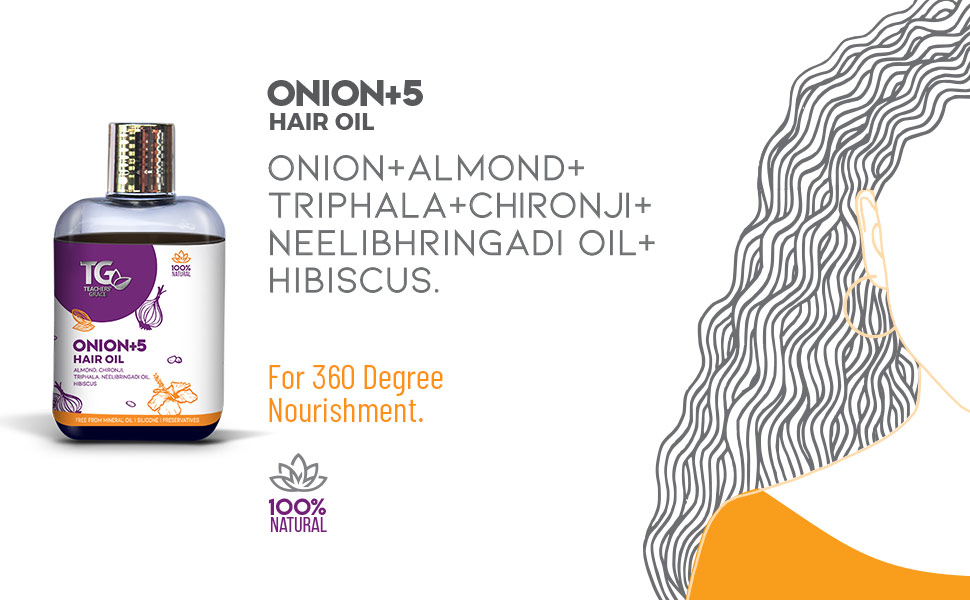 BOOSTS HAIR GROWTH: Teachers' Grace Onion+5 Hair Oil reduces hair fall and promotes hair growth.
NOURISHES SCALP: Teachers' Grace Onion+5 Hair Oil infused with natural herbs and traditional enriching ingredients provides nutrition to scalp, making hair healthier and stronger.
ENRICHED WITH NATURAL INGREDIENTS: Onion, Amla, Harad, Baheda, Neelibhringadi Oil, Almond, Hibiscus, Chironji, Bhringraj and lots of other natural ingredients act as a tonic for hair and possesses antioxidant, anti-inflammatory, and antibacterial properties. Onion+5 Hair Oil rich in flavonoids & amino acids enhance blood circulation to hair follicles, retransform dormant follicles, and trigger keratin production in the cells. Thereby reducing hair fall and delaying greying of hair!
ADDS STRENGTH & SHINE: Nutritiously enriched Onion+5 hair oil makes hair strong from the inside & shinier on the outside.
Classical Ayurvedic Hair Oil: Teachers Grace Onion+5 Hair Oil is made in the traditional Ayurvedic way, it is a tried & tested way of making efficacious Hair Oil! The purity of ingredients and the purity of process makes the oil super-effective!
NATURAL & TOXIN FREE : It is an oily & sticky Hair Oil, as a hair oil in its natural state should be. We do not chemically filter the oil to make it non-oily and non-sticky. This Hair Oil is completely toxin free and 100% natural. The jury is still out on whether these new-age pop hair oils are good for your hair?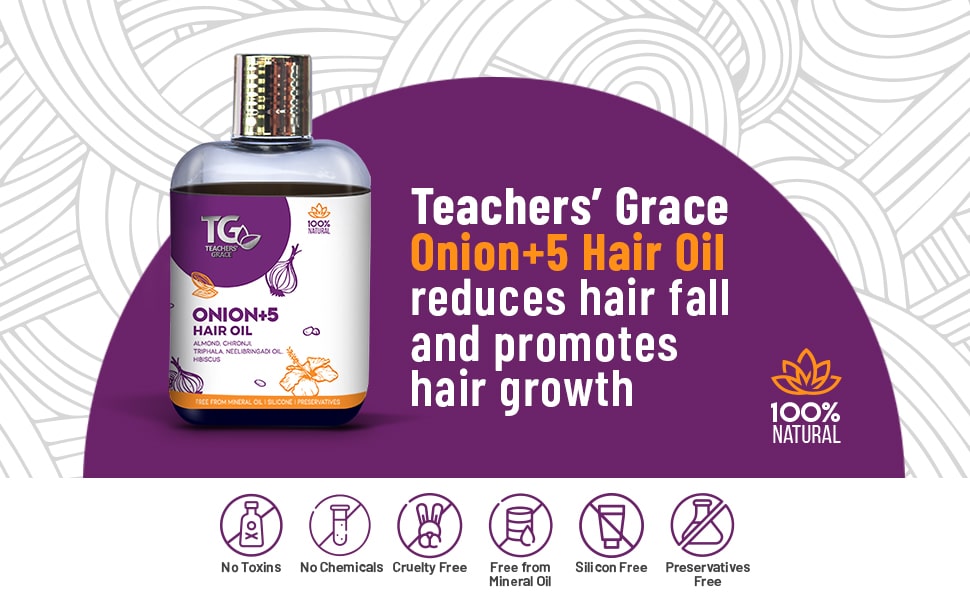 TEACHERS' GRACE ONION+5 HAIR OIL FOR HEALTHIER, FULLER, AND SHINIER HAIR?
A healthy body results from holistic living. It needs positive thoughts, speech and actions. 360-degree nourishment comprising salads, fruit and fresh seasonal food; proper rest and sleep, and a healthy lifestyle – all contribute to complete health and wellness.
Hair needs nourishment from both within and without. A proper diet nourishes it from the inside. Proper hair care nourishes it from the outside. According to Ayurveda, well-cared for hair requires hair oil infused with natural oils and herbs. Each herb and natural oil provides distinct nourishment and enrichment to the hair roots and follicles. Merely one ingredient cannot nourish hair properly.
TEACHERS' GRACE ONION+5 HAIR OIL is a careful combination of over 26 herbs and oils, made with in-depth Ayurvedic knowledge received from master practitioners. We will be honest ONION+5 is no magic oil, we can promise that it will CERTAINLY NOURISH YOUR HAIR and add beauty and growth to it.
Current-day pop Ayurveda products either use mineral oils or chemically process hair oils to make them less oily and sticky. Unfortunately, these chemical processes deplete the nourishment properties of the oils and herbs.
TEACHERS' GRACE ONION+5 HAIR OIL is unprocessed and nourishes your hair the way an original hair oil does.
It contains no artificial colour, preservatives and no perfume to make it smell good. Most new age oils have added perfumes to make them smell good as well as have added artificial colours to make them look bright or bleached them to become colourless. These added chemicals or chemically processed oils would do any good to your hair, it is a BIG question mark?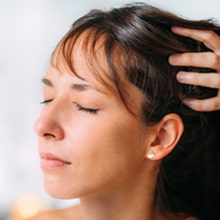 Active root energiser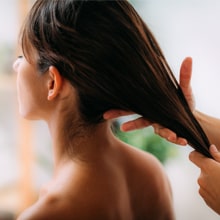 Maintains the Ph level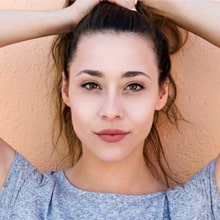 Fights bacterial infections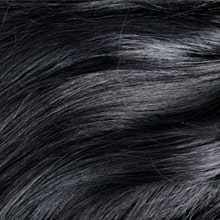 Nourishes hair follicles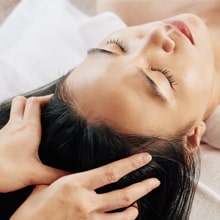 Improves the blood circulation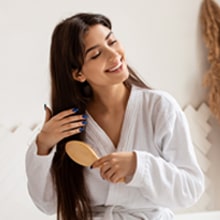 Promotes hair growth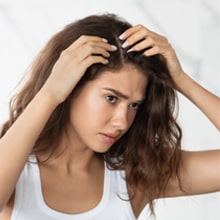 Inhibits dandruff and repairs damaged hair
What is Your Ayurvedic Hair Type?
• Vata Type – thin texture, dry, breaks easily. Grows straight & quickly.
• Pita Type – lighter coloured, straight, oily and silky. Prone to balding.
• Kapha Type – thick, strong, shiny and well-hydrated.
Onion+5 Hair Oil Ingredients
Onion, Almond, Neelibrigandi Oil, Amla, Baheda, Harad, Hibiscus, Chironji, Sesame Oil, Olive Oil, Fenugreek Seed Oil, Coconut Oil, Black Seed Oil, Aloe vera Juice, Basil Oil, Curry Leaf, Nilli (Indigo), Bhringraj Juice, Gunja, Coconut Milk, Buffalo Milk, Cow Milk, Yashtimadhu, Anjana, Ashwagandha, Brahmi, Neem, Indravaruni, Karnasphota, Gunja, Anjana, Amla Juice.
Key Ingredients Specialties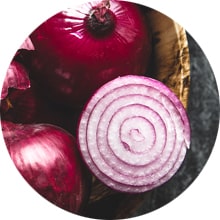 Onion
In Ayurveda, onion is a proven cure to prevent hair fall and accelerates hair regrowth. Onion effectively prevents bacterial infections or dandruff and treats baldness. Rich in sulphur, this magic oil also holds antibacterial and antiseptic properties and prevents split ends, hair thinning, and premature greying.

It can be applied as a natural conditioner, nourishes the scalp, improves blood circulation, and prevents dryness. Onion Oil is the best known Ayurvedic solution to increase hair length and makes hair thick and strong. It maintains the regular pH of the hair and can help in fighting Lice Infestation.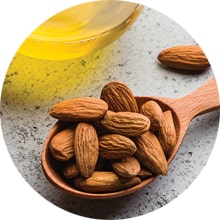 Almond 
Almond oil is an excellent source of omega-9 fatty acids, natural antioxidant-vitamin E, and biotin that play a major role in keeping hair healthy and promoting hair growth. The nourishing oil is widely recommended for hair as it has antibacterial and fungicidal properties, which is efficacious in balancing the yeast that causes dandruff. 
It also has hydrating and nourishing properties that make hair look shiny and lustrous. 
Massaging with almond oil is beneficial in cleansing the hair follicles, treating dry scalp, and easing flaking and itching of the scalp. With a natural SPF 5, it can also protect hair from the sun. 
The oleic acid and linoleic acid present in the oil improves hair strength and growth. Almond oil improves the overall texture of hair, makes it soft and less prone to damage.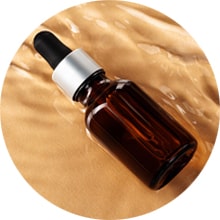 Neelibhringadi Oil
Neelibhringadi Oil is a precious and the most complicated herbal formulation based on traditional Ayurveda, renowned for its effectiveness in solving numerous hair problems. The oil naturally strengthens the hair, stimulates hair follicles, promotes hair growth, and makes it healthy from inside to outside. 

Neelibhringadi Oil has been used for ages and is still known for its efficacy in treating hair thinning and itchy scalp and preventing hair fall and loss. Moreover, this wonderful oil has the capability to manage premature grey hair, split, and baldness and make hair smooth and lustrous.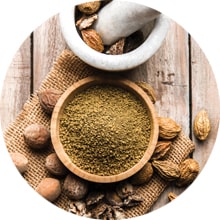 Triphala
Triphala is a very popular and highly efficacious polyherbal Ayurvedic medicine. Consisting of equal amounts of Amla, Haritaki, and Bibhitaki, it acts as a tonic for hair and possesses antioxidant, anti-inflammatory, and antibacterial properties.

It is an ancient natural cure used to strengthen and nourish hair roots, stimulate follicles, and increase hair volume. Damaged hair can easily be repaired with the active compounds found in Triphala. It helps to prevent hair fall and premature greying and restore the normal pH balance of the scalp.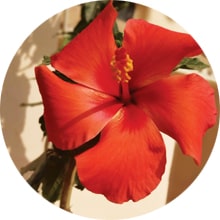 Hibiscus
Hibiscus can do wonders with hair, and it promotes the growth of thicker and healthy hair and makes it less prone to breakage and damage. It is rich in flavonoids & amino acids that enhance blood circulation to hair follicles, retransform dormant follicles, and trigger keratin production in the cells.

Hibiscus lends nourishment to hair and helps to bring back its natural moisture. Its cleansing properties protect hair from UVB rays and also help balance the pH of your scalp.

The antioxidants and vitamins in Hibiscus are necessary for producing melanin and offer the hair a natural dye to mask grey hair. It balances the oily substance produced by the sebaceous glands for optimum hair lubrication and combat challenges like dandruff, dry hair, and itchy scalp.

Mucus in Hibiscus acts as a natural conditioner and makes the hair smooth, soft, and shiny.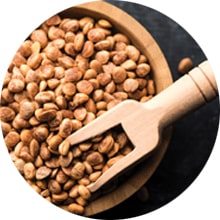 Chironji 
Chironji is a great source of proteins. Other nutrients like vitamin B1, B2, and C, and minerals such as iron and calcium are also present inside it that help strengthen hair and increase the volume of the hair. 
It inhibits grey hair, reduces hair and scalp dryness, and enhances hair texture. Chironji can also be applied as a conditioner to nourish the hair and cover the hair with a beautiful shine. 
Regular application of Chironji oil on hair can make hair more manageable and save from.
HOW TO APPLY EFFECTIVELY
Apply oil from scalp to hair-end
Gently massage with fingertips in circular motion
Ideally keep hair oiled overnight or for at least 2 to 3 hours before washing
Store in a cool & dry place. For external use only.
Yoga Poses For Hair Growth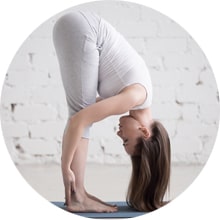 Uttanasana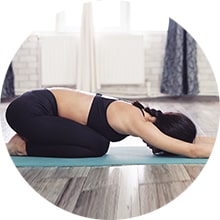 Shashankasana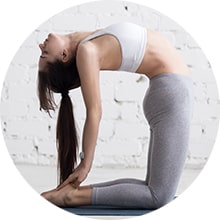 Ushtrasana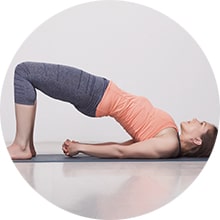 Setu Bandhasana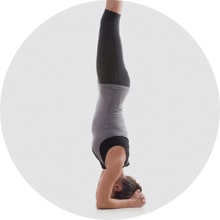 Shirshasana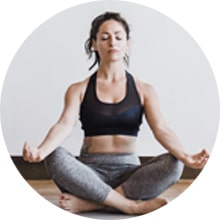 Kapalhbhati