Who doesn't wish to have long, thick, and shiny hair? It was only your grandma who insisted on oil massage so that you could see that lustrous hair when you grow up. Those head massages which your grandmother gave are needed at salons now. The irony is those who didn't listen to their grandmothers are now facing hair issues like dryness, itchy scalp, head lice, hair fall, hair loss, and so on.
Today, unhealthy lifestyles, pollution, stress, diet all contribute to hair problems. However, thanks to nature, the solution to all your hair problems is still the same- oiling. Now, the paramount question is to search for the perfect oil for your hair. Going for synthetic oils might damage your hair further. This is why Teacher's Grace is here to enlighten you with the top 6 homemade oil recipes that can do wonders for your dying hair and help in faster hair growth.
Let us unveil the best 6 homemade oil recipes for hair growth
1. Coconut Oil + Curry Leaves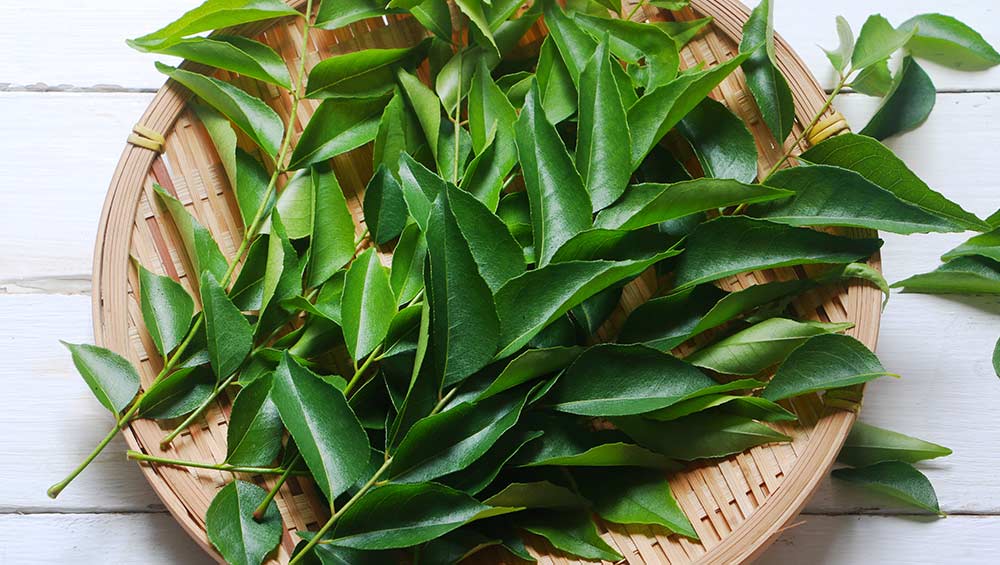 Effortlessly accessible in every kitchen, curry leaves are a splendid thing for your hair. Abundant in indispensable nutrients, antioxidants as well as amino acids, curry leaves keep away hair fall and hair thinning while solidifying your hair follicles. Furthermore, Curry leaves are a rich source of proteins and beta-carotene, which aids hair growth.
How to Use:
Soak a few curry leaves in the sun for nearly two-three days.
Once dried, boil the leaves in coconut oil (100ml).
Let the mixture cool down.
Filter and massage hair and scalp gently.
2. Olive Oil+ Camphor + Castor Oil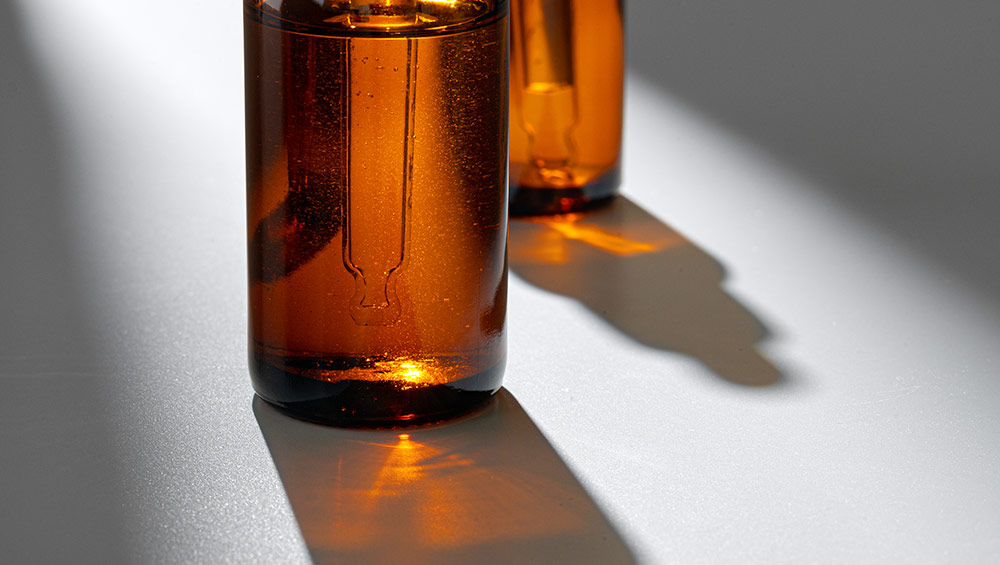 Camphor is bombarded with antiseptic properties and antioxidants, which help nourish hair from roots and boost hair growth. When camphor is amalgamated with olive oil and castor oil, it brings volume and shines to hair, strengthening hair cuticles while treating hair fall, dandruff, and dryness alongside.
How to Use:
Blend camphor, coconut oil, and castor oil to make a paste.
Heat the mixture before applying.
Massage it gently onto your hair roots.
3. Onion Oil + Curry Leaves 
Over the decades, onions have been utilized to treat many hair problems. Onions are a rich source of sulphur and bring amazing results when combined with curry leaves. The blend of curry leaves with onion oil prevents hair fall and boosts dense hair growth while balancing pH levels. Use Teachers' Grace Onion+5 Hair Oil that will work on every kind of scalp infection, strengthen your hair roots and prevent dandruff.
How to Use?
Cut a few curry leaves and onions to create a paste-like mixture.
Heat the mixture in coconut oil. Keep the flame low.
After around 10 minutes, you can increase the flame.
Let the application boil.
Set this mixture to get cool overnight.
Strain and store the oil in a suitable container.
4. Mint Oil + Almond Oil 
Almonds are a fantastic source of protein and various minerals that boost hair growth. Additionally, mint comes with a mesmerizing fragrance, and the oil works wonders in hair growth. Use this oil mixture two times a week for one month.
How to Use?
Crush a few mint leaves and add almond oil.
Blend the mixture.
Leave the application under the sun for a max of 3 days.
Strain the oil and apply gently.
5. Tulsi + Neem Leaves + Fenugreek Seeds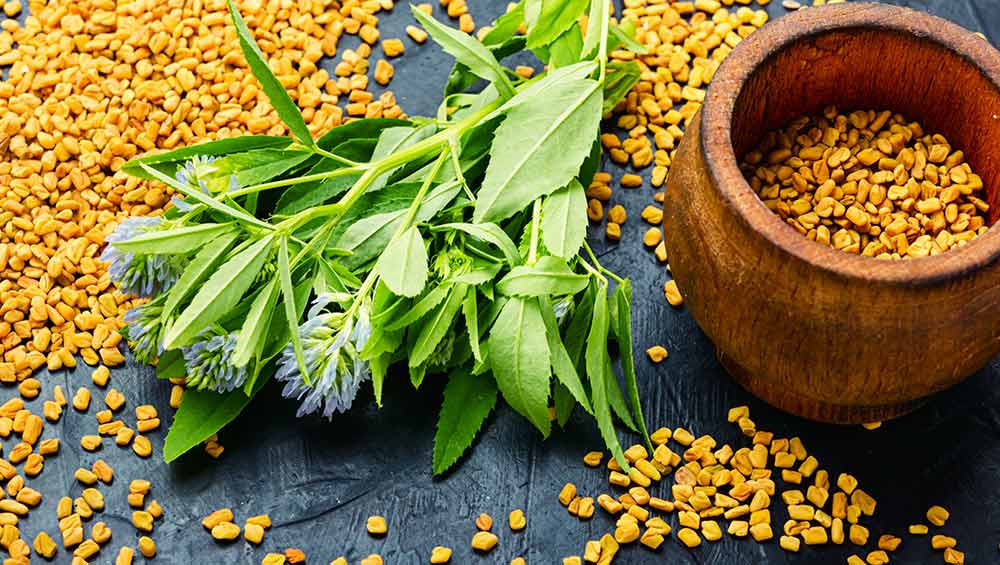 Neem and Tulsi are both packed with antiseptic as well as antibacterial elements. The combination helps in dealing with multiple scalp-related issues and also reduces hair loss. The mixture soothes dry to itchy scalp and gives fast hair growth.
How to Use?
Blend equal ratios of coconut oil, fenugreek seeds, neem leaves, and fresh Tulsi.
Boil the mixture and strain it down to cool.
Store it in a jar and apply overnight twice a week.
6. Hibiscus + Coconut Oil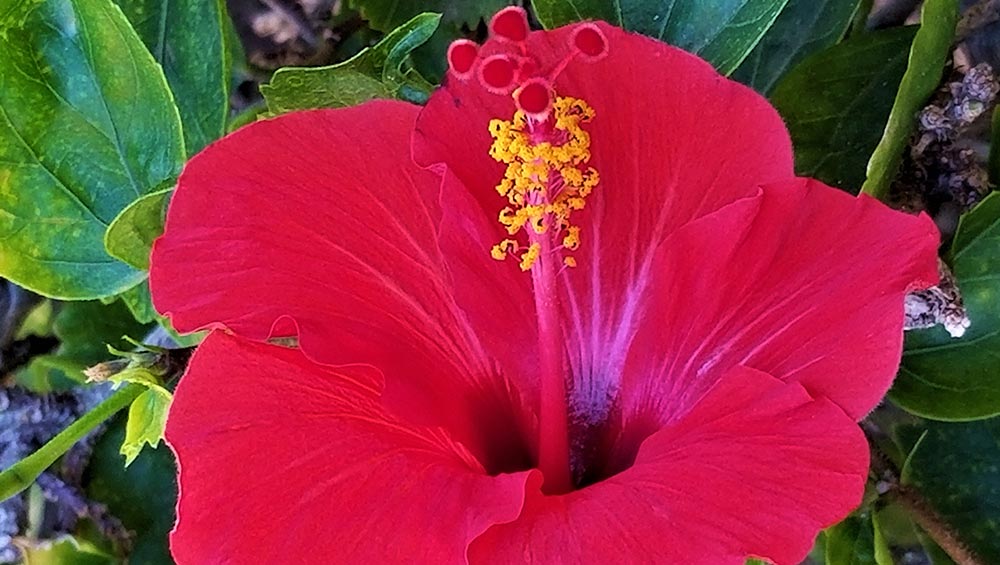 As per Ayurveda, Hibiscus is the perfect solution to several hair problems. When you use this oil with coconut oil at regular intervals, you can see visible results in hair growth. The combination is perfect for strengthening the roots and giving volume to your dull and light hair.
How to Use?
Take seven to eight hibiscus flowers.
Grind the flowers to create a fine paste.
Heat the mixture in coconut oil
 Observe a color change.
Cool the mixture and store it in a container.
 Give a gentle head massage at least twice a week.
Use this hair growth oil for 2 months to see the best results.
Summary
Do remember that hair growth starts showing its impact over a time of at least 2 months, and it is totally subject to how every now and again and accurately you are following the hair growth oils. Besides standard oiling, it is necessary to have a protein-rich eating timetable alongside appropriate rest.
The nature of hair characterizes the beauty of a lady. Allow us to assist you with carrying back your beauty using wonderful homemade oil recipes that are not difficult to utilize and are synthetic substances free.