The most common symptoms associated with Omicron infection are runny nose, headache, fatigue, sneezing, incessant cough especially aggravated at night, and sore throat.
However, these symptoms may vary from person to person. These are broad generalised symptoms; you may find all of them in one positive patient and a combination of 4 to 7 symptoms in some patients.
Omicron is far more infectious than the Delta variant; however, comparatively slightly benign as compared to the Delta variant. The myth going around that it is like a common cold flu is not true at all. People infected with Omicron are still getting hospitalised, however, to a much lesser extent when compared to the Delta version.
Omicron is totally benign, and safe is also not true. Especially with patients with co-morbidities. Patients with mild Omicron condition have also complained of extreme sickness and complications. Breathlessness and respiratory disorders are visible in every fourth or fifth Omicron infected patient.
There are both kinds of expert voices coming from doctors; some will warn you to take Omicron as seriously as Delta, and others are opining that it is not as serious as Delta. The truth is somewhere in between.
Most experts are convergent on the view – that Omicron should not be taken lightly till such time sufficient data is available.
If you get any kind of fever or a fatigue or cold and incessant cough or all these symptoms and more, the following symptoms will help you navigate to move forward. Consult your doctor and get a RTPCR test done to validate or negate that you have got infected with Covid-19/Coronavirus infection.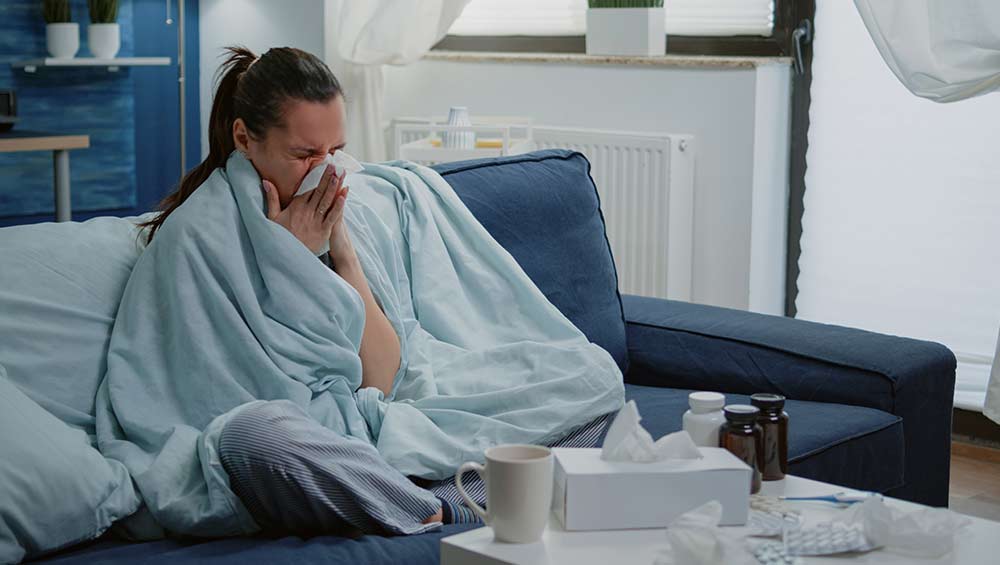 The 15 most commonly occurring symptoms in Omicron/Conid-19 infected people
Runny nose
Fever – both low & very high,
Fatigue
Headache,
Incessant cough especially while sleeping at night
Sore throat
Sneezing
broken voice
Shivering
Extreme tiredness
Loss of taste & smell
Breathing problem
Shortness of breath
Chest pain
Stomach pain
Diarrhea