Reap these Instant Benefits of Curcuma Longa on Your Skin
For centuries, individuals across the world have accredited Curcuma longa or turmeric for its superb healing properties. It can be found as a ground spice or in supplements, as well as other beauty and dermatological products.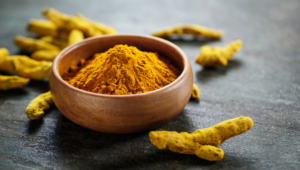 Do you have intestinal issues? Consider the spice turmeric. Do you have a fever? Have some turmeric milk. Turmeric is a go-to cure for many of the difficulties we confront in our daily lives. But do you know that Turmeric is also very good for your skin as well? Because of its golden yellow colour, Sacred Turmeric is associated with the sun and is deeply rooted in Indian tradition. It also has a lot of meaning because it represents purity, prosperity, and abundance!
However, if you do not have enough time to reap the benefits of turmeric you can always choose our De-pigmentation and Skin rejuvenating cream. In this blog, we'll look at the numerous ways you can utilise Turmeric to achieve naturally healthy, bright skin.
What Exactly Is Turmeric?
Turmeric, commonly known as Curcuma Longa, has been utilised in Ayurvedic healthcare for over 4000 years. Because of its medicinal qualities, it is known as holy powder. Turmeric powder, coined as the most potent spice of all, is made from the roots of Curcuma zedoaria – native to Southeast turmeric's important antioxidant Curcumin has numerous research-backed effects.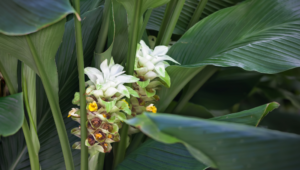 Turmeric and Ayurvedic Perspective
Ayurveda Turmeric is used to balance Vata, Pitta, and Kapha (but in excess, it can worsen Vata and Pitta). It is very beneficial for rasa and rakta dhatus – the blood and plasma of the circulatory system. While turmeric research is extensive, we've selected five noteworthy studies that demonstrate the most instant and effective benefits of this potent wonder herb.
Instant benefits of Turmeric for the Skin:
The facial glow a bride needs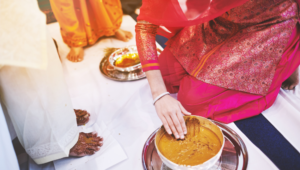 Do you know why in Hindu marriages, Haldi is applied all over the bride's skin? Turmeric is regarded as one of the most important skin-whitening substances in Ayurveda, which is known to lighten dark spots and even out skin tone. Turmeric blending's powerful antioxidants and anti-inflammatory ingredients help to bring out the skin's inherent health. A recent study found that using turmeric-based lotion can brighten the skin in just 21 days.
The perfect cure for acne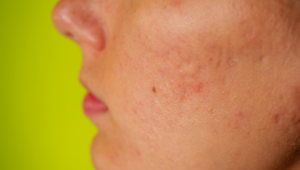 Acne is one of the most common skin problems faced by many individuals, especially women. Wrong skin treatments, over-the-counter medications, and skin care products may cause skin irritation. So, natural & ayurvedic products are your best bet. Turmeric is one of the wonder acne-fighting spices. Turmeric's antibacterial and anti-inflammatory qualities aid in preventing the bacteria from spreading further. It lowers the blemish's redness and swelling.
Achieve your skin-glowing goals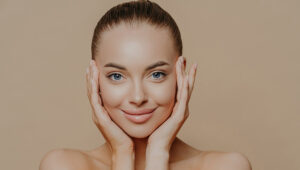 Is your skin dull and lifeless? Do you often find the urge to do external makeup to make your skin look bright and glowing? Well, who doesn't want naturally radiant skin? However, environmental pollutants and daily tensions can cause your skin to appear dull. Turmeric can be used as a rescuer. Its anti-inflammatory and antioxidant properties revitalise s the skin. Consider turmeric-based soaps, face packs, and face wash for that daily glow.
Fight early signs of aging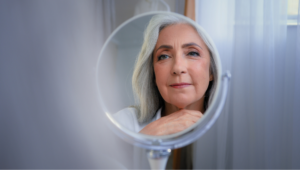 Turmeric shields the skin from UV radiation, the leading cause of premature aging. When the skin's natural oils are depleted, it loses suppleness and begins to exhibit wrinkles and fine lines. The neck, forehead, and eye area are the first to show signs of premature aging. Curcumin's powerful antioxidant capabilities aid to reduce aging by preventing free radical generation. These antioxidants also shield skin cells from harm.
An ultimate moisturizing solution for dry skin
Did you know turmeric can help with dry skin? This magical substance nourishes the skin, as well as deeply moisturizes it, and also accelerates the removal of dead skin cells.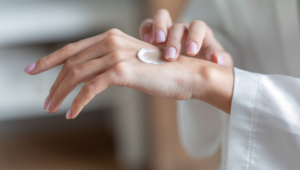 Skin that is dry seems parched and drab. The dryness may increase in the winter months. Aside from using a thick body lotion throughout the day, it is also critical to give your skin special attention. To soften and moisturize your skin, use a turmeric-infused mask.
How To Use Turmeric For Skin?
Because turmeric has numerous skin advantages, you may incorporate it into your beauty routine in two simple ways:
Applying natural turmeric face masks
Using natural turmeric skincare products
What are the precautions while using turmeric for the skin?
Turmeric can temporarily colour the skin or leave a yellow residue when applied on the skin.
Before putting turmeric on your face, apply a dime-sized amount on your forearm and wait 24 to 48 hours to see how you react. If you are allergic to turmeric, do not apply it to your skin.
A point to remember-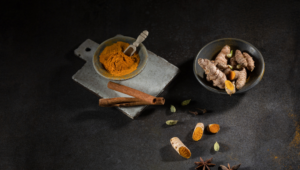 Haldi is known to soften the skin while cleaning and exfoliating effectively. With its regular application, you can balance and retexturize your skin and prevent your skin from harmful synthetic products.
#Turmeric #benefits #haldi #ayurveda #curcumalonga